Contact Us
Our Corporate Office :
INNOVATIVE INFOTECH
T1, Third Floor, Malles Manor,
#19, Periyar Road,
T. Nagar, Chennai - 600017,
Tamilnadu, India.
Contact Person : Mr. Shiva
Mobile : +91 96 7717 4569
Phone / Fax : +91 44 - 4212 4862
E-mail : admin@innovative2all.com
Our Franchise
No.70, 3rd Cross,
Shanthi Nagar West,
Hosur -635109,
Krishnagiri District.
Contact Person : Mr. Sam Prabhakaran
View Innovative Infotech in a larger map
Our (Payment Gateway) Channel Partners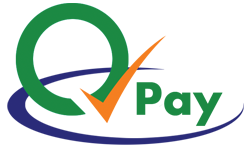 We are authorized channel partners for the following companies to market and sell their own services or technologies. We identified after considering vaious aspects, that these are the best in the market in India in terms of Service and Support which are the main concern for the clients.
As authorized partners, we have previleges in these companies in pricing and also we have direct support assistance for technical and commercial services. This enable us to offer a better pricing and the best service to our clients.
Latest Posts
We Are Hiring Now!
1. PHP developer (php, MySQL, HTML5, Bootstrap, JQuery)
2. App Developer (Android and IOS)
Please click here to apply now. We may call for an interview shortly.
Job Posted on: 20/02/2019